The Growth of Fiverr
It is amazing how this Fiverr grew within three years. By 2012, the platform had over 1.3 million gigs. In 2013, it was ranked among the 100 most famous websites in the US. Besides, it was among the top 200 famous websites globally.
Of course, there have been ups and downs, especially on Fiverr freelancer jobs that many people offer. However, this freelance marketplace has remained committed to its goal.
By June 2019, Fiverr joined the NYSE, which perhaps made the company report revenue of $107.1 million in the same year. In addition, the company has acquired some other marketplaces like VeedMe, a video creation platform.
Fiverr has acquired other platforms, including AND CO, ClearVoice, and SLT Consulting, and the most recent acquisition is the Working Not Working marketplace. All these acquisitions have made Fiverr freelance gigs even more appealing.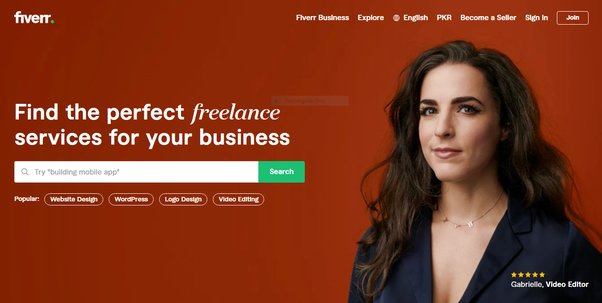 I know you could be wondering what are Fiverr gigs. Well, gigs is the term used in Fiverr to refer to small, usually one-time jobs. For example, it could be making a business card for a client, developing HTML or JavaScript, etc.
Although Fiverr has received criticism for neglecting freelancers' rights at buyers' expense, it is a good platform. It allows you to set the cost of your services depending on their complexity.
Have you Joined Fiverr for FREE to claim a $100 Bonus?
Knowing what Fiverr freelance is all about, let's dive into the seven easy Fiverr gigs that sell that you can start doing today and earn money. They don't require any experience or special skills. So, are you ready? Just keep reading.